Plumbing Bonham - What do we do?

Here at Plumbing Bonham we deal with all plumbing service that may arise. We have licensed plumbers on call 24 hours a day and 7 days a week for anything that you may need. Our 24 hour emergency plumbing service is great for anything that you need. We never expect for problems to hit us, but when they do, you can definitely count on us.

Any service that you may need we have. If you are late for work and need a plumbing service as soon as possible, we are here. Our plumbers are ready and can be at your place in just a matter of 30 minutes or less. Locally serving you, Plumbing Bonham travels to wherever you need them to travel, and whenever you need them as well.

When You Call Plumbing Bonham For: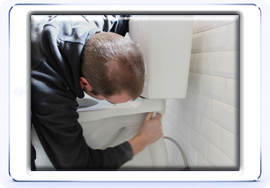 New Electric Tankless Water Heater Installation
Professional Plumbers Who Can Handle Your Repairs

Our 24 Hour Operation To Solve Drainage Problems
Disposal Repairs, Leak Fix, And More....


Do you have a slow drain?

No problem! We can handle slow drains, clogged drains, backed-up drains, anything that you may need. A lot of times you have no idea that may have happened, which is fine because it is something that you cannot prevent. But it is something that you can handle, or may I say us. Most of the time is maybe because of the weather, which is something you definitely cannot prevent.

Tankless Water Heater Services
Replacement Parts & Handling Repair

Nutural Gas Water Heater
Fix Drain Cleaning
Clogged Garbage Disposal
Water Line Repair

Deal With The Experts |
Give us a call at Plumbing Bonham

|

Give us a call at Plumbing Bonham so we can get you set up with our plumber today. If you have any questions or concerns, anything that may arise, give us a call. We are here to serve you and your family, no problem is too big for us to handle. Call us today!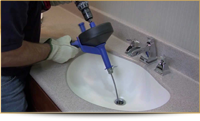 Professional Plumber Done With Pipe Leak Repair
Sewer And Drain Cleaning